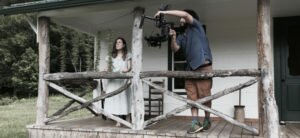 Alt452 Productions and Wonderland Woods Productions are excited to announce that we're making a new movie. The film follows the Abner family's life and music from 1930s eastern Kentucky to modern day southern Ohio. The movie represents the Appalachian migration of thousands of families and the importance that Old-time and Bluegrass music played throughout. The film features the music of Dan Gellert, Elizabeth LaPrelle, Ma Crow, Mike Oberst, Trevor McKenzie, Susan Pepper, Warren & Judy Waldron, the Tillers and Asa Nelson. The film also features amazing cinematography of the North Carolina mountains.
Please follow our progress by joining our Facebook page and by following our ongoing blog on our website. We'll keep you up to date on our progress with behind the scenes photos, videos and stories.
We'll be featuring a trailer in a couple weeks that you won't want to miss!
https://www.facebook.com/alt452Productions/