Elizabeth's performances with her old-time band, The Fruit Dodgers, feature a good dose of ballads, songs, and traditional southern harmonies, with the addition of old-time tunes accompanied by banjo, guitar, and fiddle.
The fruit dodgers play mountain old-time music, which includes about everything that can be done with a fiddle and banjo: dance tunes, gospel songs, folk songs, ballads, yesterday's popular and country hits.
The Fruit Dodgers are highly accomplished, well-known old-time musicians in their own right:
Amy Davis (banjo, guitar, vocals)
Sandy LaPrelle (vocals)
Jim Lloyd (guitar, banjo)
Jon Newlin (fiddle, guitar, vocals)
Bios for individual members:
Amy Davis grew up in Millerton, New York. She spent considerable time in the Northeast playing and recording with the Little City String Band and it's Cajun incarnation the Swampcats and also the Cajun band Dirty Rice. In 1992 she moved to North Carolina to study Folklore at the University of North Carolina at Chapel Hill. As a Folklorist, Amy has done fieldwork in both western & eastern Kentucky, Harkers Island, in North Carolina, and worked on the Blue Ridge Heritage Initiative for the North Carolina Arts Council. While in Kentucky she recorded a cassette with Kentucky old time fiddler Herstel Flynn. Amy worked for several years at the Southern Folklife Collection at UNC-Chapel Hill before receiving her teachers certificate and presently teaches music in Durham, NC. [The Hushpuppies website: http://www.old97wrecords.com/hushpuppies/index.html]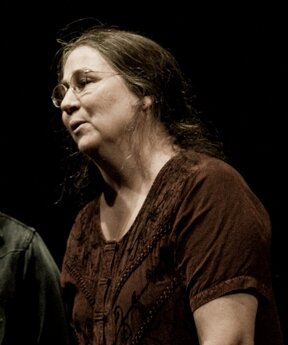 Sandy LaPrelle grew up singing the traditional songs her mother and father sang to her at home. Her formal music training included 2 years of piano in elementary school and 6 years of viola during junior and senior high school, as well as high school chorus. As a counselor at summer camp she sang and taught others to sing folk songs around the campfire, and of course sang to her own kids at home. In the late 1980's Sandy performed early music with the Solstice Assembly out of Chapel Hill, NC. Now that her daughter Elizabeth is performing regularly, Sandy provides harmony vocals for the family duets.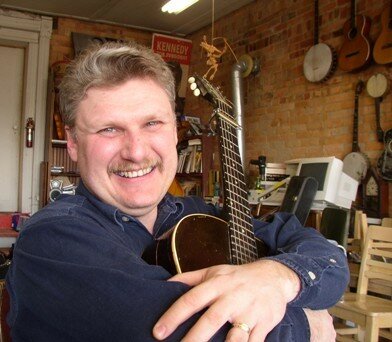 Jim Lloyd's musical roots extend back to at least four generations of fiddlers, guitar players, dancers, and singers from the Appalachian Mountains of Virginia and West Virginia. Jim is an excellent instrumentalist whose work has been documented by the Smithsonian order valium best way online pharmacy Institute as representative of Southwest Virginia mountain music and story-telling. While accomplished on many instruments, he is known especially for his skills on guitar (finger picking style) and banjo (clawhammer and two-finger), having won prizes in both at notable fiddler's conventions such as Galax and Union Grove for many years. Jim shares his heritage not only by performing, but as a teacher to many local students ranging from ages 6 to 70 on basically anything with strings, particularly guitar, banjo, mandolin, and fiddle. He has taken his knowledge and talents to music camps, such as Augusta Heritage Center, Swannanoa Old-Time Music Camp, and Camp Holiday Lake, as well as holding workshops throughout Virginia, North Carolina, West Virginia, Tennessee, Minnesota, and yes, England. Jim has performed at many regional shows as well as West Virginia's Mountain Stage, Seedtime on the Cumberland (Appalshop), Birthplace of Country Music Alliance, Minnesota Old-Time and Bluegrass Festival, just to name a few. Jim has two solo recording projects but can be found on numerous recordings by other fellow musicians. Jim currently is a member of the string band, The Skyliners but also plays regularly with Mountain Fling, which plays parlor music often associated with the Carter Family and other early mid-20th century artists. [Jim's website: http://mountainroadsrecordings.com/index.php/artists1/jim-lloyd-and-the-skyliners/]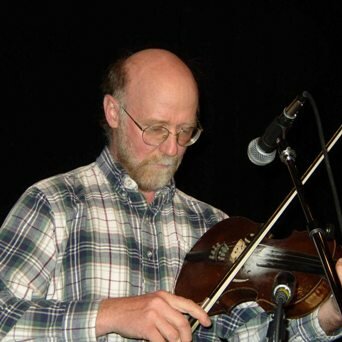 Jon Newlin was also influenced by the traditional music he heard in his parent's home. His formal musical training included two years piano in elementary school, two years bagpipes in junior high, three years trumpet, and six years French horn in high school. Informal musical training included: guitar since age twelve in acoustic finger-style folk, folk-rock, blues, and American and British Isles folk dance tunes; Mandolin and Irish tin whistle since the mid '70's; Old Time fiddle since the mid '80s. Other musical abilities are melody and harmony singing, double note whistling, and overtone singing. Since 1986 his main focus has been American Old Time fiddle tunes and songs from the early 20th and late 19th centuries. Current CDs include two with The Hushpuppies and three with Elizabeth LaPrelle, all recorded on the Old 97 Wrecords label. [The Hushpuppies website: http://www.old97wrecords.com/hushpuppies/index.html]
The Fruit Dodgers are featured on all three of Elizabeth's CD's